Our last blog. Very sad. We spent the day exploring Stanley Park. Great place. Very big with something for everyone. Hector had a good day and met a few feathered friends along the way.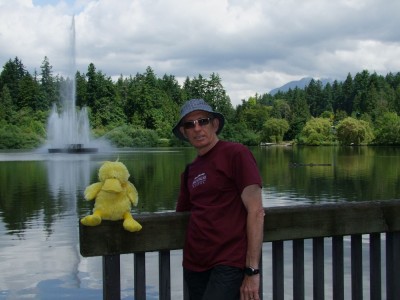 Having a chat with some Canada Geese.
Fraser and Hector enjoying a bit of lunch.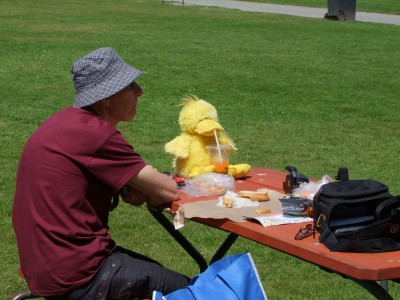 This is the Beaver Pool. Absolutely covered in lilies. There was a beaver lodge in the middle.

Hector made a real friend here when he shared his lunch with this red winged blackbird.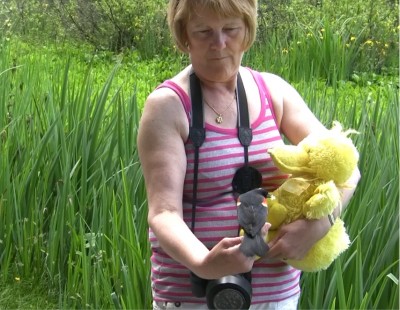 We saw three different kinds of squirrels. This one, and black one which was a lot bigger and a red one.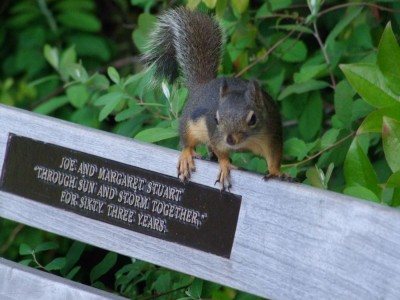 We got a much better sighting of a racoon today. This one was good enough to pose for us. I think it was half asleep as the weather was very warm and they really should be asleep during the day.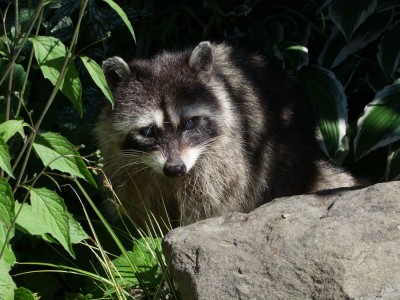 Barbara is very chuffed to have captured this picture of a woodpecker.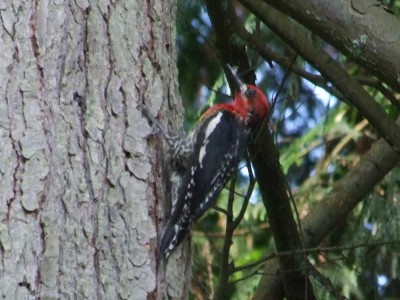 Fraser and Hector eating again at the beach this time.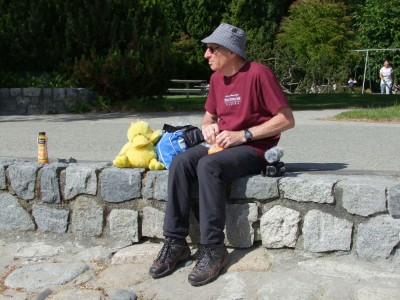 See you all soon. Hope you have all enjoyed reading about our holiday as much as we have enjoyed being here. xxxx