An early departure form our hotel turned into a not so early departure when Barbara realised after we had set off on the bus to Heathrow that she had left her glasses on her bedside table. The very nice bus driver told us to get back on the bus as he did his next trip as he would be the fastest way of getting back to pick them up and back again to Heathrow. At the hotel they remade a key for the door so I could nip up and rescue them. We had a nice easy checkin and bag drop but a wrong choice of queue in security had us waiting for ages as an old couples bag was shuttled backwards and forwards through the scanner. They then had it put aside to be gone through and sadly my rucsack had to do the same. By the time their bag had been emptied and my rucsack had been emptied there was very little time to get anything for breakfast.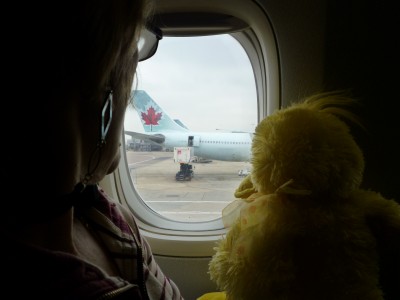 Once on the plane we had a great flight. The lad we were sitting next to saw a cruise guide book I had put out to read and asked which line and which boat we were sailing on. Turns out he is an engineering cadet who was flying out to join the same ship.
We flew up over Scotland, Iceland and Greenland before heading west then southwest over Canada. There were a few clear bits over

Iceland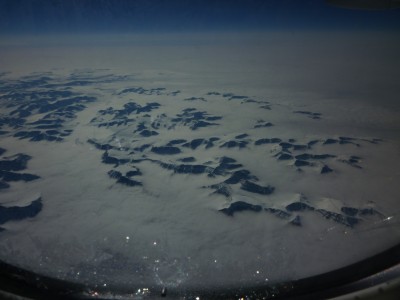 and Greenland with lots of snow/ice covering rocky terrain.