Better late than never. We forgot to put in our trip from Anchorage to Talkeetna.
The hotel dropped us off at the airport to pick up our car. As you can see Hector got involved as usual.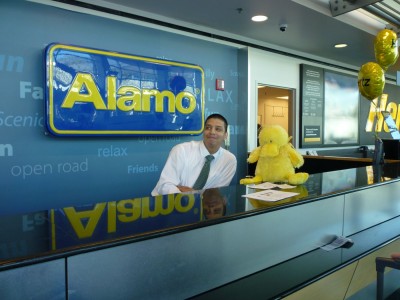 We got him settled in the back seat and set off on our journey.
Our drive up from Anchorage to Talkeetna was fairly uneventful which is mainly due to the fact that there was little wildlife to spot along the edge of the road and almost nowhere to stop for refreshments. We did stop at a little lake for a break. This is us just turning into The Talkeetna Alaskan Lodge entrance drive
This is Hector soaking up the rays whilst we had a spot of lunch on the balcony of the Lodge. Denali was hiding in the clouds at this time.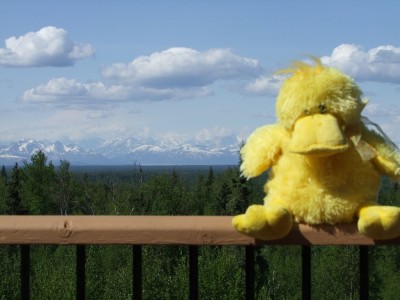 Talkeetna Lodge.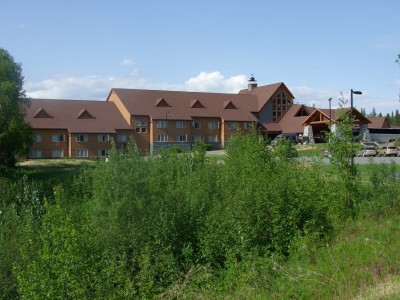 We went on a walk along some of the tracks around the Lodge. That was our first encounter with the Alaskan mosquito and we hadn't applied the Skin so Soft! They got us.
We encountered this Willow Ptarmigan which posed very nicely for us.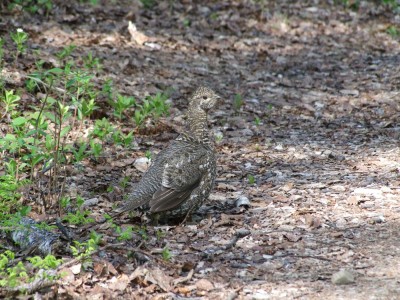 We also saw this lovely American Robin collecting flies for its brood.