Another good day. The weather turned out to be lovely. The best day so far this year according to our driver who took us on our tour of Vancouver. We definitely are taking the sun with us as we travel. The first stop on our tour was Stanley Park. A very large park so we didn't see too much of it. We are going to walk there tomorrow for the day as it is supposed to be nice again. Lots of lovely totem poles.
Hector getting closer to this one.
The next stop was at the Capilano suspension bridge. This was good fun and a long way down to the bottom of the gorge. 70 meters.
Hector and I posing half way across.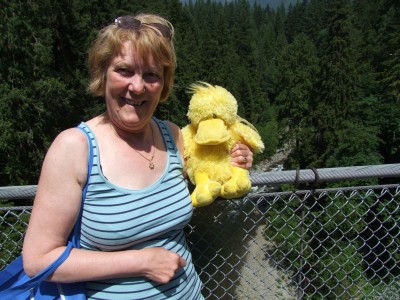 This is the tree top walk which took us all in amongst the forest.

This is the cliff walk. We didn't have a lot of time for this as we needed to get back to the bus so not so many photos taken here.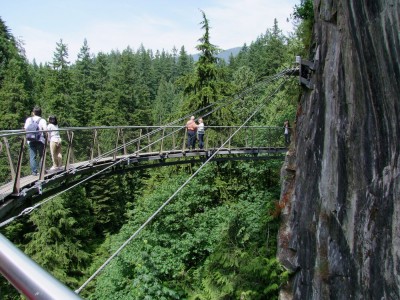 Hector and Fraser on the cliff walk.
View from Prospect Point.
We saw a racoon here but only fleetingly.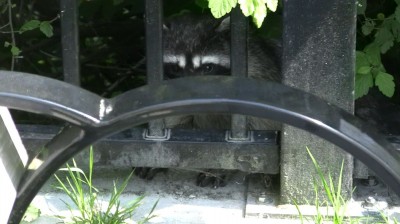 Hector admiring the view from our hotel room down to the harbour.
Great excitement. They were filming Godzilla in the middle of the town. This is a lorry crash. Now you know how they made the smoke!!!!