Managed to get most things packed last night and did some swapping around of things when our online checkin for Canada said we had to check in our bags to go right through.
When we dropped the bags off in Edinburgh we were asked if we wanted them checked through or get them at Heathrow.

Plane late from Edinburgh but not too late into Heathrow. Bus to hotel and now settled in . . .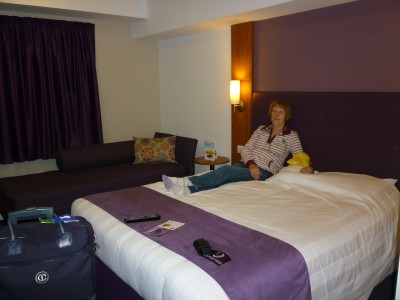 . . . and with WiFi time to update blog.