Well, we are having another wonderful day. We keep thinking we can't keep having "better" days but today, so far, has once again been exceptional. After breakfast overlooking the mountains,
we drove into Talkeetna to find a thin shirt for Barbara and a sun hat for Fraser, neither of which we thought we would need. Hector seems to be coping ok with just his feathers although even he is feeling the heat at times.
At 12.30 we went on a 1hr.45min flightseeing tour of the mountains which was amazing (when you click the link, click "Map" in the top right of the map and select "Satellite" to get a better idea ot the terrain).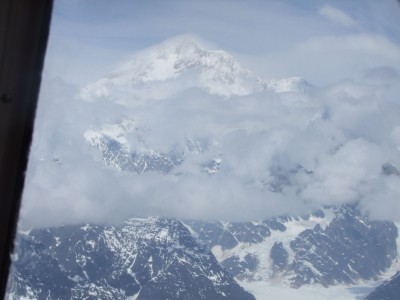 Hector got so excited when he was allowed to help fly the plane.
When we landed on the Glacier he rolled around and made a snow angel.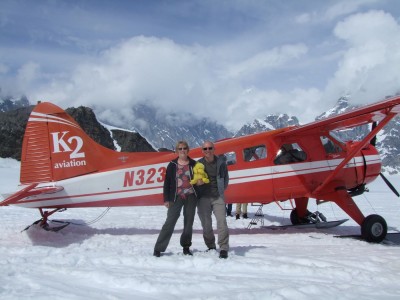 It was so warm up there we were in short sleeves.
We have some great photos which you can see once we come home. (if we do!!!). The views up there were spectacular.
We have come back to the lodge for a cuppa and a quick blog after which we are going to get the courtesy bus back into Talkeetna and go to the "brewery"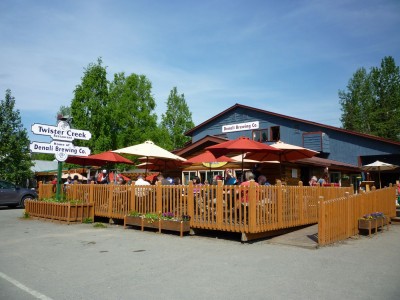 for our dinner. We already sampled some beer with a couple from USA
who were on the plane with us.
Hope you are all well and enjoying our blog now we are back in action. Talk soon.
Fraser, Barbara and Hector x